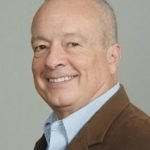 Phillip Beswick is CEO The Research Department LLC, which includes Consumer Research Around Cannabis and The Media Audit, a media and marketing research company that helps media in more than 90 U.S. markets by understanding their strengths and role in the media landscape. During his two-decades-plus at The Media Audit, he has also been executive vice president of International Demographics. He served as senior vice president at Birch/Scarborough Research from 1985 to 1992.
---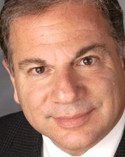 Mike Blinder is president of the Blinder Group, which has attracted more than 250 media clients internationally, including The New York Times, MediaNews Group and Hearst. Blinder and his team are experts at training traditional salespeople in new strategies and tactics to sell in this changed environment. He began his career in media as a disc jockey and then program director for radio stations across the United States. He began managing online sales initiatives in the early 1990s, launching successful multimedia sales strategies that created a demand for his consulting services.
---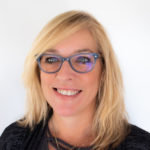 Keely Byars is chief revenue office for TapOnIt Mobile Deals, the Davenport, Iowa-based mobile database development company that delivers offers and promotions by text messages to registered consumers. Before joining TapOnIt in 2018, she was vice president of advertising at the Omaha World-Herald. Her extensive newspaper experience includes serving as general manager and publisher of The Daily Progress in Charlottesville, Virginia; general manager and director of advertising and circulation director at the Quad-City Times in Davenport, Iowa; and circulation director of the Bismarck (North Dakota) Tribune.
---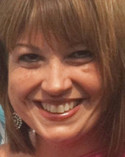 Rebecca Capparelli is executive director of promotions and director of strategic alliances for GateHouse Media, positions she has held since 2015. Previously she was GateHouse's vice president of sales productivity, overseeing the company's training programs, promotions and targeted sales initiatives. She joined GateHouse in 2010 after working for 16 years in the digital-out-of-home advertising industry with Screenvision. She served as senior vice president for Screenvision Direct, where she was responsible for generating revenue from local advertising on 10,000 screens in over 1,200 movie theaters across the country.
---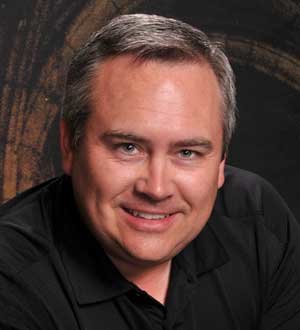 Ryan Dohrn is president of Brain Swell Media, a sales training and coaching firm he founded in 2008 for media companies, start-ups and enterprise software sales teams. Brain Swell has trained more than 5,000 sales professionals in seven countries, overseen nearly 2,000 website builds and been part of more than $500 million in increased sales revenue. He has held management positions at The New York Times Company, Morris Communications, The PennWell Company and Disney/ABC-TV.
---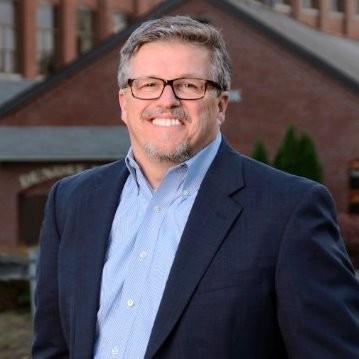 Al Getler is division sales manager at Advantage Newspaper Consultants. He has served as president and publisher of Free Press Media in Burlington, Vt., and group publisher of North of Boston Media Group, where he oversaw the dramatic growth of EagleTribune.com, including a mobile strategy that resulted in tens of thousands of app downloads. He is also president of Ellie on Wheels Media LLC, which provides media services to help brand succeed in social media, digital and traditional media marketing plan execution. He has had management positions at Gannett Co., Thomson Newspapers, The Press of Atlantic City, and North Jersey Media.
---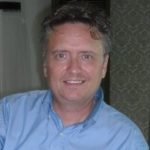 Rick Myers is the owner of Times-Leader Publications LLC, parent company of Indiana publications The Southside Times, Center Grove ICON, Carmel Business Leader, Hendricks County Business Leader, Hendricks County ICON, and Southside Business Leader. He began his journalism career as a copy boy for The Indianapolis Star and in 1986 was a photographer and sports writer for The Greenwood Gazette. He has served at several other news organizations in central Indiana during his career and been part of the launch of 11 publications since 1986.
---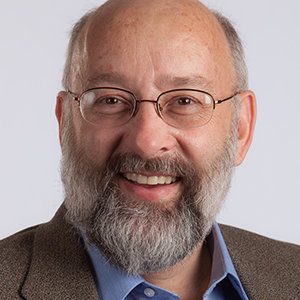 Bill Ostendorf is the founding president of Creative Circle Media Solutions, where he has led the redesign of nearly 500 print newspapers, magazines and niche publications, along with more than 150 websites over the past decade. He's also led more than 500 training sessions for journalists, publishers and ad directors in 42 countries. He has deep experience with newspapers, having served as visual editorships for The Providence Journal and The Plain Dealer and editorial positions with the Ogden Standard-Examiner, The Times-News in Twin Falls, Idaho, and the Chicago Tribune.
---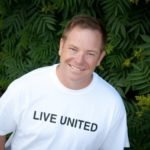 Kevin Smith is regional ad director for BH Media, based in Lynchburg, Virginia. Before joining BH Media in 2017, he was director of print and digital advertising at West Central Tribune, a Forum Communications property in Wilmar, Minnesota. He has been ad director for Leader Publications in Niles, Michigan, and retail zone sales manager for Gannett Michigan. He has held senior sales positions in direct mail, broadcast and outdoor advertising companies.
---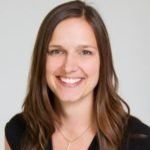 Chris Stahl is classified solutions manager at LNP Media Group in Lancaster, Pa., a position she has held since 2009. Among her achievements at the company formerly known as Lancaster Newspapers was implementing new classified technology and strategies that increased revenue from self-service ads 700% in its first year.
---

Jim Stevenson is the owner and publisher of Spinal Column Media Group, a Saginaw, Michigan-based group of community weeklies and digital products including The Spinal Column newspapers. Before purchasing The Spinal Column in 2015, he served as media solutions manager for the Michigan Press Association from 2011 to 2013. He was direct marketing manager for Booth Mid-Michigan's newspaper, including the Saginaw News, Bay City Times and Flint Journal. He was vice president of the Community Newspapers Group and publisher of The Empire-Tribune in Stephensville, Texas, for American Consolidated Media from 1998 to 2002. He has been advertising director for the Cadillac (Michigan) News.
---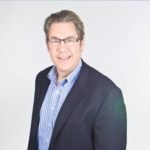 Jeff Stein is vice president of The Research Company and vice president of Consumer Research Around Cannabis, which conducts consumer research around hundreds of plan-to-purchase categories including cannabis consumer targets. He was previously client advisor at Geoscape, which provides demographic and consumer information and data. He has been general sales manager at WHKQ-FM in Orlando, Florida, and national sales manager for Davidson Media Group while also representing more than 25 radio stations with his own consulting group.
---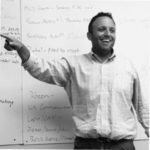 Charlie Vecchio is head of digital revenue for BH Media Group in Richmond, Virginia. Before taking the position in February 2019, he was vice president of sales for OBXcoin, a cryptocurrency. He was previously head of digital for Tribune Publishing Cmpany, where he grew his team from five to 30 members and increased revenue from $3 million to $17 million. He has served as vice president of digital for Mspark, the nation's biggest provider of direct marketing services to rural consumers.